OSFA Founder ~ Prash Trivedi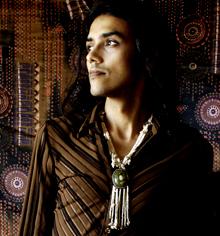 Prash Trivedi is one of the world's foremost authorities on Jyotish. His full name "Prashant" has been shortened to "Prash" just for his Jyotish works. "Prash" being an anagram of "Parashar". His ancestral background includes notable Sanskrit scholars, writers, astrologers and Ayurvedic practitioners. From a very young age he was surrounded by ancient vedic mythology & cosmology.

He pursued his higher education at the prestigious Indian Institute of Technology, New Delhi. After completing his degree, he received an invitation to undertake a spiritual pilgrimage to meet the Elders of the Hopi native American Indian tribe of Arizona. Journey page

He returned to India and in 2000 wrote his first book on Vedic Astrology ~ "The Key of Life - Astrology of the Lunar Nodes" . This work has been recognised by experts all over the world as being the most informative work on the lunar nodes (Rahu & Ketu) till date.

In November 2000 in New York he formed the Orion School & Foundation For Astrology .

In March 2001 he appeared on London's BBC Radio and the Breakfast Show on Channel Five to discuss the benefits of Vedic Astrology and highlight the argument against the popular Sun-Sign astrology.

His second book "Sun - The Cosmic Powerhouse" was published in 2002 and coincided with his appearance on "The Laura Lee Show", California.

Prash's next offering was a comprehensive illustrated work on the 27 Nakshatras (Lunar Mansions). It has been released under the title "The 27 Celestial portals" in the west and "The Book of Nakshatras" in India.

Since that time OSFA has expanded into a busy consultation service with many international clients, students and members.





Prash's latest offering is a Book which is essential for anyone to read before they step into Jyotish


"P's giTa ~ ScriPTures for the Now"...





To spread more awareness about nakshatra & vedic astrology, Prash is also offering Vedic Astrology mobile Apps through which one can generate ones rashi & bhav chart accurately, find nakshatra, explore its details & gets benefits of direct consultation from Prash Trivedi.
Prash Real Vedic Chart

Generate accurate Jyotish Vedic Horoscope / Birth Chart / Kundli. See Nakshatras and Panchang. Most importantly find out the Real accurate position of the Grahas (Planets) in your Real Bhav (House) Chart.

No more confusion or choosing of different calculation parameters ! This is the only app which gives this info in a clear straightforward way. Consultation contact from inside the app.
Prash Nakshatra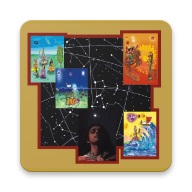 This app puts the Vedic Wisdom of the 27 Nakshatras at your fingertips. Generate your birth chart. Find out which Nakshatras you have.

Generate other people's birth chart. Learn about the Nakshatras as they appear in the sky, their meaning, functionings, professions, auspicious activities and much more. Get access to the timeless vedic knowledge by Prash Trivedi. Take it with you wherever you go.

Ancient Vedic Wisdom with the functionality of a modern app. Send consultation request.
Prash Time Wheel
Prash Time Wheel is a straightforward, free Jyotish/Vedic Astrology app to generate an accurate chart and Panchang for the present moment.

Generate a chart to see which houses, signs and Nakshatras/Asterisms the Grahas/Planets are in at the current time.

See the current Tithi/Moonphase. See the current Karna and Yoga.
---
Contribute via Paypal - librachi7@yahoo.com.au
We now have an online course which will make Vedic astrology easy for anyone and everyone to learn. It is a simple step by step guide to help you decipher your own Vedic Chart! Click here for details
Contact:- karmablueprint@gmail.com


---
Click Here for List of Services
---