Books


Astro Articles



Other Topics






To spread more awareness about nakshatra & vedic astrology, Prash is also offering Vedic Astrology mobile Apps through which one can generate ones rashi & bhav chart accurately, find nakshatra, explore its details & gets benefits of direct consultation from Prash Trivedi.
Prash Real Vedic Chart

Generate accurate Jyotish Vedic Horoscope / Birth Chart / Kundli. See Nakshatras and Panchang. Most importantly find out the Real accurate position of the Grahas (Planets) in your Real Bhav (House) Chart.

No more confusion or choosing of different calculation parameters ! This is the only app which gives this info in a clear straightforward way. Consultation contact from inside the app.
Prash Nakshatra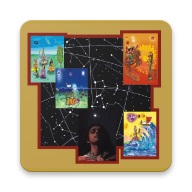 This app puts the Vedic Wisdom of the 27 Nakshatras at your fingertips. Generate your birth chart. Find out which Nakshatras you have.

Generate other people's birth chart. Learn about the Nakshatras as they appear in the sky, their meaning, functionings, professions, auspicious activities and much more. Get access to the timeless vedic knowledge by Prash Trivedi. Take it with you wherever you go.

Ancient Vedic Wisdom with the functionality of a modern app. Send consultation request.
---